Discover our specialisation in non-destructive testing

Apave Vietnam supports you in your industrial projects

Don't hesitate to contact us

For any request for support, regulatory technical control or certification, contact us
Our job is to enable our customers to do theirs safely.
Apave established itself in Vietnam in 1997 and has since provided risk management services throughout the country and the regions, assisting its clients control their risks and ensure the safety of their assets, employees, services providers and customers. Our focus in on sustainable safety, which contributes to the well-being of both people and the environment.
Our 3 major business activities - consulting & technical support, inspection and training – which we develop in all activity sectors, allow our clients to undertake their business in complete safety.
Don't hesitate to contact us : (84) 4378 77880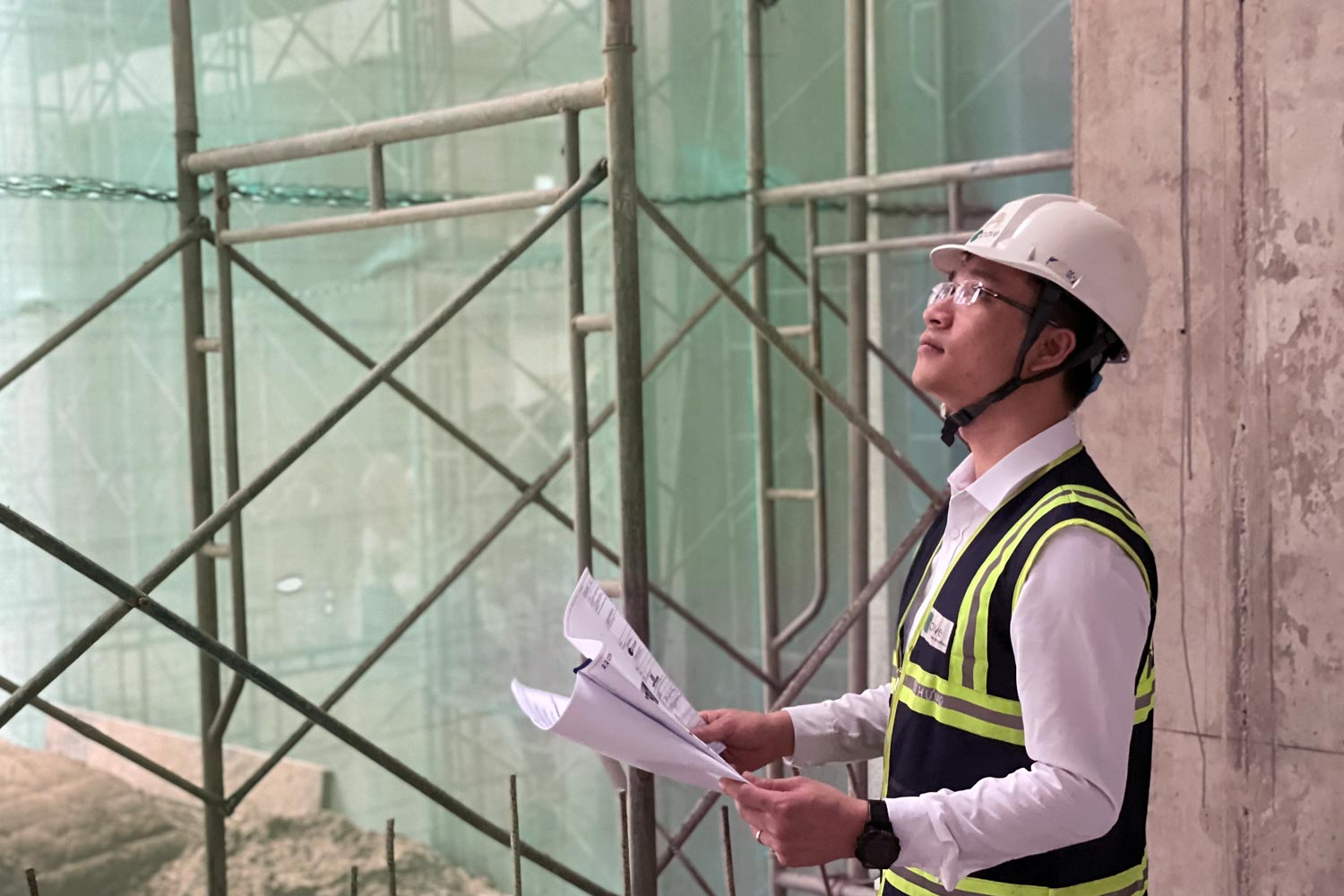 Our strategic vision
" We strive to be recognised locally as a leading international risk management company, operating with unwavering ethical standards, that is fully committed to its teams and dedicated to providing its clients comprehensive high-standard services with a consistent focus on health, safety and the environment. "

Nghi Son Refinery and Petrochemical Project
"We express appreciation to our subcontractor Apave for their performance of NDT services for our Nghi Son Refinery and Petrochemical Project (NSRP). Apave mobilised more than 100 engineers, inspectors and staff during peak period and who worked through the holiday of the Vietnamese Lunar New Year. The jobs carried out by Apave are in conformity with high quality standards and representative of their workmanship. Work is carried out in accordance with relevant safety measures and within given deadlines, especially in Unit 10 and Unit 11. We are confident that Apave can successfully complete the works on the NSRP and have no hesitation in recommending Apave to execute similar works in future."
JGCS - Nghi Son Refinery and Petrochemical Project (NSRP)

They trust us
Vietcombank Tower project
The Vietcombank Tower is a skyscraper in Ho Chi Minh City, and the headquarters of the Vietcombank. It is 206 meters tall and has 35 aboveground floors and 4 underground floors, and is the 7th tallest building in Vietnam and the 3rd tallest in Ho Chi Minh City. Construction began in 2010, and the building was finished in 2015. Apave provided project management and construction supervision consultancy services for this project.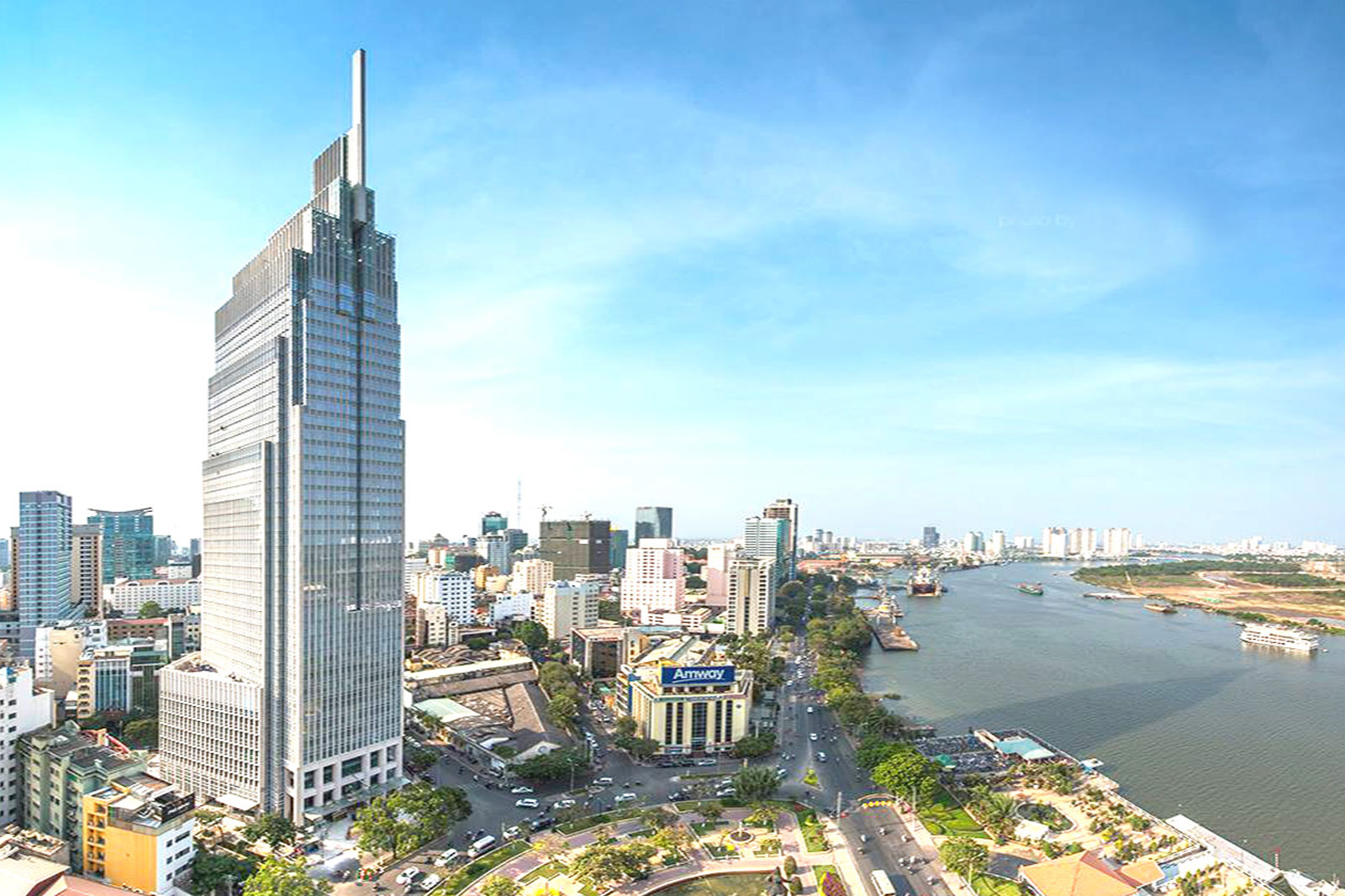 Why Choose
Apave Vietnam?

Unique experience of over 150 years
in France and 25 years in Vietnam combined with sharp technical expertise in construction and industry make Apave your trusted partner.

Multidisciplinary approach to your needs
We put together a team of specialists tailored to your projects: technical engineers of all specialties, consultants, skilled technicians and a professional support team.

Ability to support you in your transformation projects
Working alongside companies throughout all their transformations since industry 1.0, Apave is your legitimate partner to ensure that your shift to Industry 4.0 is a success, taking into account all its dimensions: technical, organisational, human and digital.